Welcome to Our New Blog!

Thank you for stopping by!
Did you know that Ducsunaru is a custom boutique?
We receive requests regularly for new or modified versions of some of our signature brand products. If we can design and create something specifically for you, we will do so with pride and vigor! But, if we can't, we will search for a product that will meet your needs.
That's right! Think of us as your own personal shopper! With that in mind, we thought we would dedicate our Blog to showcasing fabulous products made by amazing people from Canada and around the world - products that will assist you in your endeavours to stay organized at home and on the go!
So, pull up a chair in your favourite comfy space and join us as we bring you some of our fabulous finds! We hope you enjoy your visit and look forward to seeing you again soon!
Canadian Flag Temporary Tattoos





by Tataloo Canada



Easy to apply! Fun to wear! Great for travelling!



Sold as a set of 4.
GET YOUR BBQ ON!
Fabulous products to help you host the best BBQ event ever!
Pink Himalayan Salt Block - 100% Organic
Sold by Himalita
From $39.99 CAD
Ships from Ontario, Canada
Simply one of the BEST grilling accessories you will ever have! Infuse a dainty salt flavour into anything on your grill or stove top! Perfect for veggies, thinly sliced meats or use as a stylish serving tray. This slab will last for like - ever! As the salt is infused into your food, the flavours of your other seasonings will not be over-powered. Enjoy the convenience and fabulous health benefits this amazing grilling accessory offers! LOVE it!
---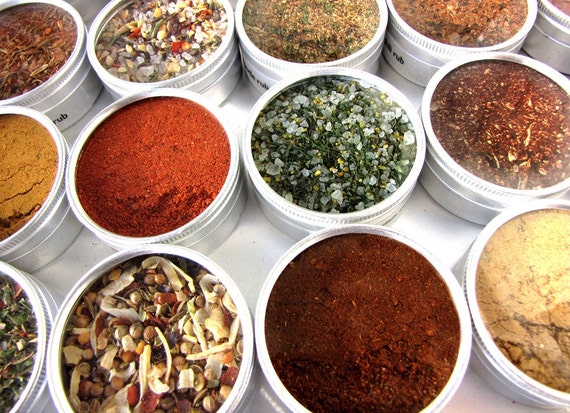 Grill Guru Spice Rub Kit
approx. $51.00 CAD
The Grill Guru 12 pc Magnetic Kit also can be found at Ducsunaru!
Speaking of other seasonings! We can't sing the accolades of these hand-blended grill rubs enough! They are crafted by hand, in Canada, from original recipes. Use them alone or mix them together for almost endless flavour varieties!
---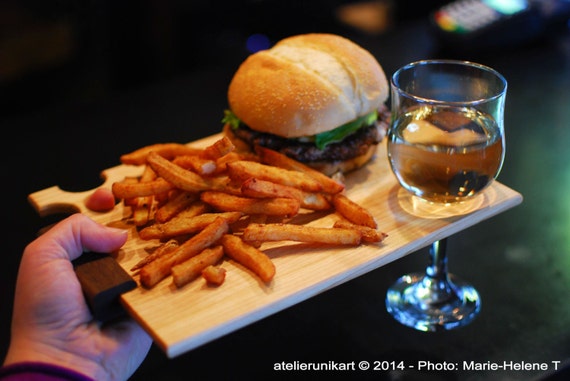 Handmade, Customizable Food Tray for Cocktails, Snacks, Wine & Cheese Tastings...
approx. $16.00 CAD
Ships from L'Isle-Verte, Canada
Ooh La La! How's this for gorgeously stylish, practical entertaining?! Wow your guests with your savvy entertaining prowess! Perfect for the chatty, work-the-room mingler!
---
| | | | |
| --- | --- | --- | --- |
| | | | |
Stock up on funky, rustic Entertaining Accessories in our Ducsunaru Party Shop!
from $1.30 CAD
Ships from Ontario Canada
* Stylish Paper Straws, Mason Jars, Lids, Chalkboard Labels and more!
---
BBQ Burger Slider Press
$4.99 CAD
Sold at Kitchen Stuff Plus
Ships from Ontario Canada
Ahh, yes! The secret to making the perfect patty is revealed! Just drop your nicely seasoned meat and press! So easy and a real time-saver too!
---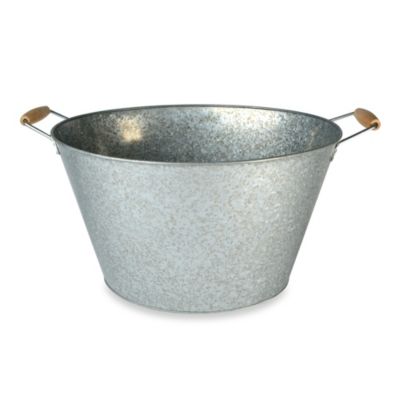 Galvanized Steel Oval Party Tub
$9.99 CAD
Sold by Bed Bath and Beyond Canada

Ships from Canada
Looking for a gorgeous rustic storage space for cold drinks at your party? Here it is! We love that it is made of durable galvanized steel - perfect for outdoors! Just fill with ice and you're set!
Rustic Burlap Dining Accessories - Perfect for Outdoors!
*Ship from Canada - Please click on the images to go to the stores.
Table Runner Sold by Silver Starfish Designs --- Sold in US$ on Etsy , approx $9.00 CAD
Cutlery Holder (6) Sold by Hessian & Blues --- Sold in US$ on Etsy, approx $12.00 CAD
So elegant yet so simple! Burlap is one of the most versatile fabrics that is suitable for both indoor and outdoor use! These accessories will look fabulous on your dinner or picnic table!
---
Happy BBQing!
/* * * CONFIGURATION VARIABLES * * */ var disqus_shortname = 'ducsunaruorganized'; /* * * DON'T EDIT BELOW THIS LINE * * */ (function() { var dsq = document.createElement('script'); dsq.type = 'text/javascript'; dsq.async = true; dsq.src = '//' + disqus_shortname + '.disqus.com/embed.js'; (document.getElementsByTagName('head')[0] || document.getElementsByTagName('body')[0]).appendChild(dsq); })();